WHAT YOU
WANT,
ALWAYS
WITHIN REACH
ENJOY AN
UNSURPASSED SELECTION
Whether it's a specialty coffee drink to start the day or a wholesome lunch prepared in an FDA-certified kitchen, our expansive selection is tailored to your employees' tastes so you have that deli-style sandwich they love and the snack they can't get enough of.
LEARN MORE
GRAB & GO FRESH FOOD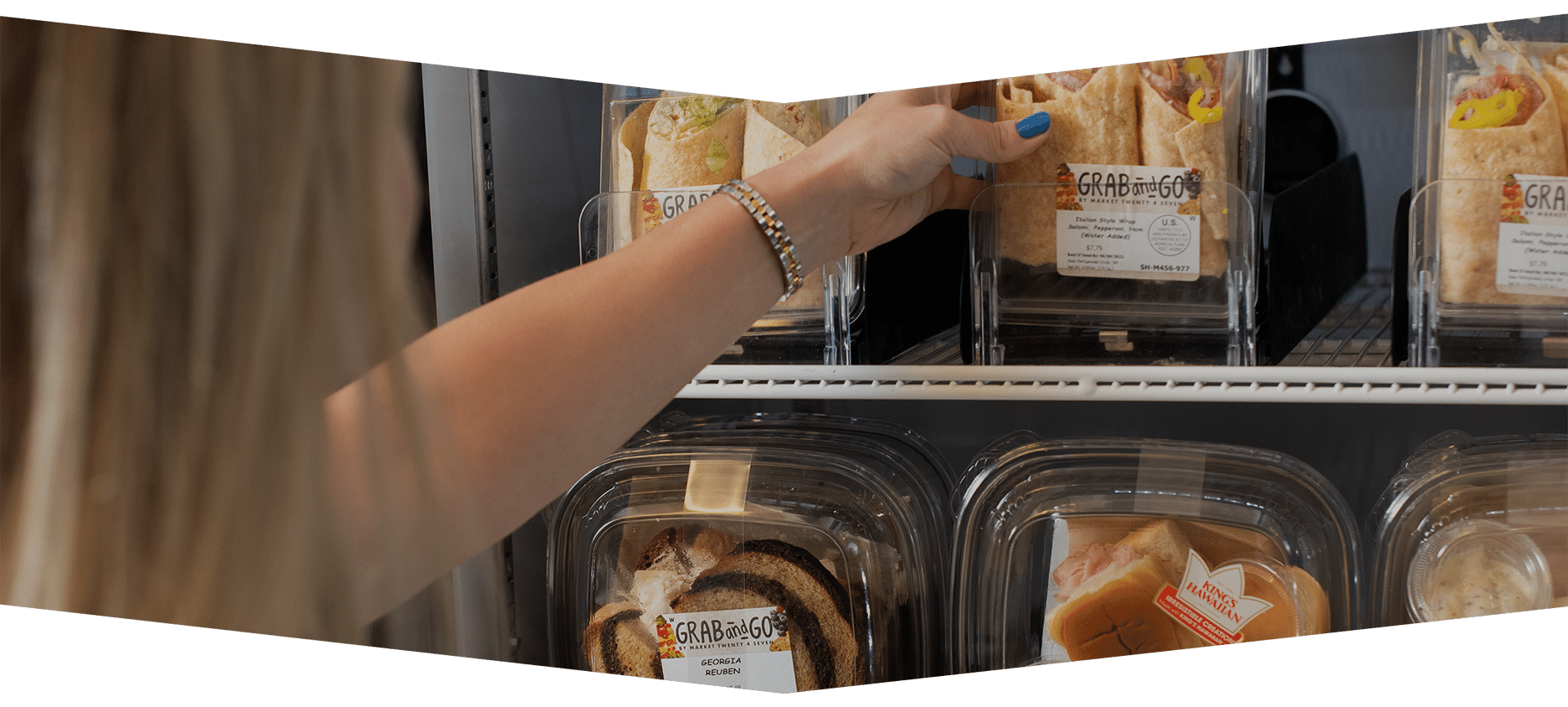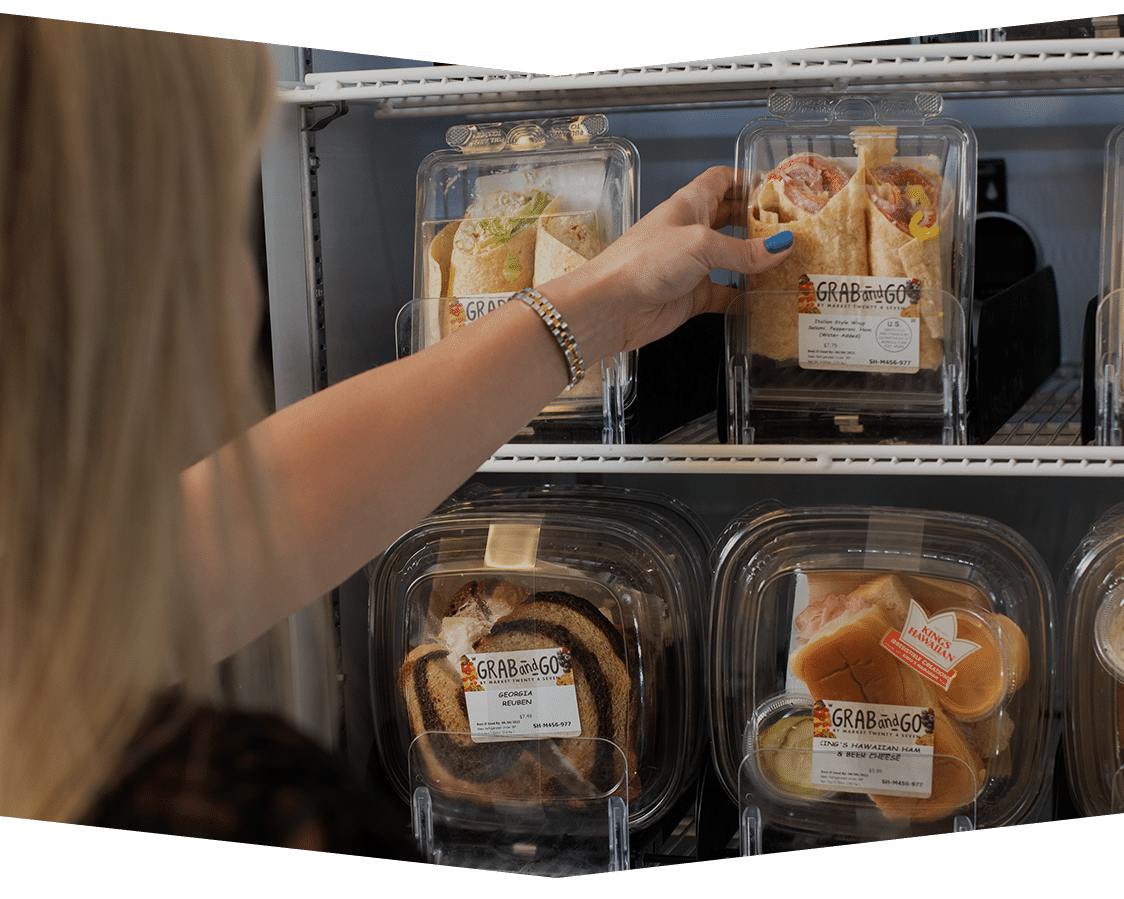 WHOLESOME, CHEF-CRAFTED AND DOWNRIGHT DELICIOUS,
OUR MARKETS RAISE THE BAR
WHEN IT COMES TO FRESH SANDWICHES, SALADS, SOUPS AND MORE, FEATURING AN EVER-ROTATING MIX OF DISHES
FROM 12+ GLOBALLY INSPIRED SIGNATURE CONCEPTS.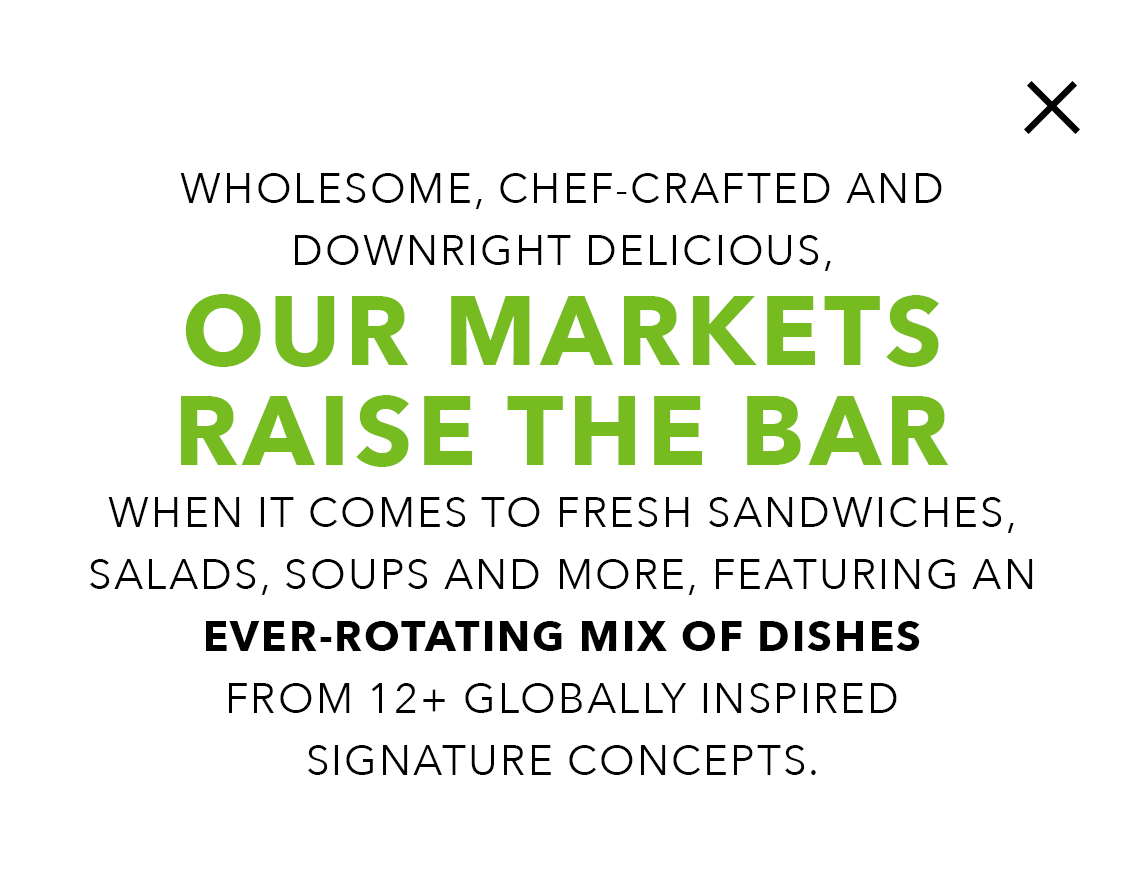 NATIONAL FAVORITES, LOCAL DELIGHTS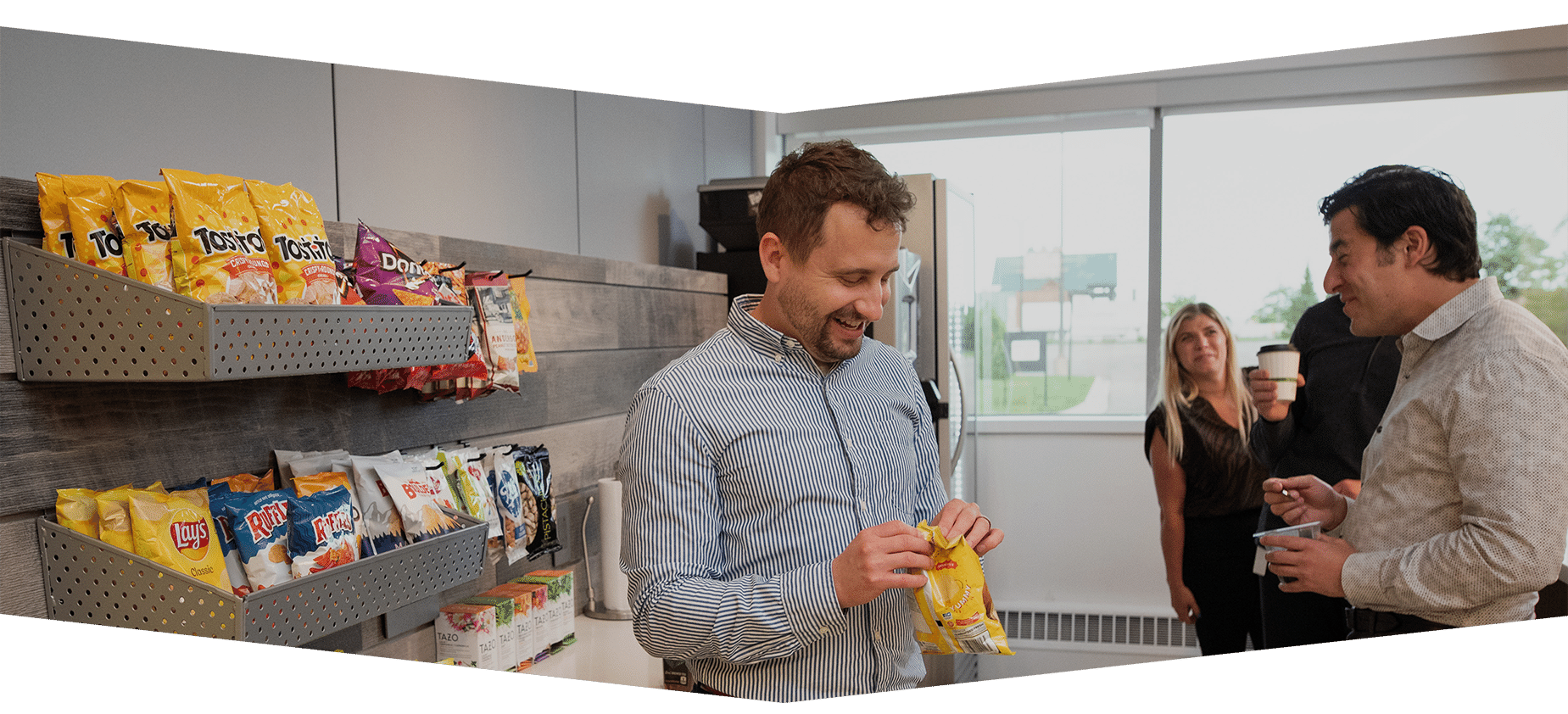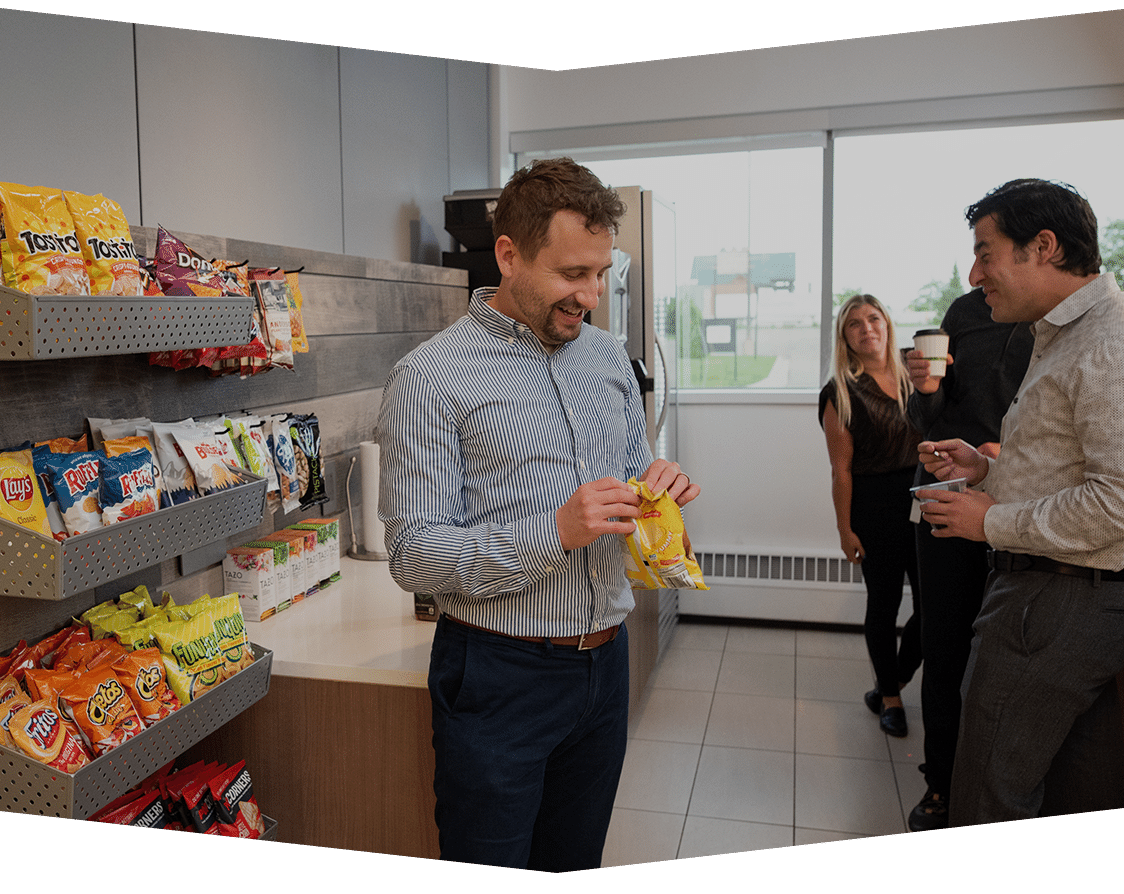 WITH MORE THAN
1,000+ NAME BRAND
SNACKS AND BEVERAGES,
WHAT YOU LOVE IS ALWAYS WITHIN REACH.
ENJOY A GO-TO TREAT? WE'VE GOT THEM ALL.
HAVE A LOCAL STAPLE? WE'LL TRACK IT DOWN.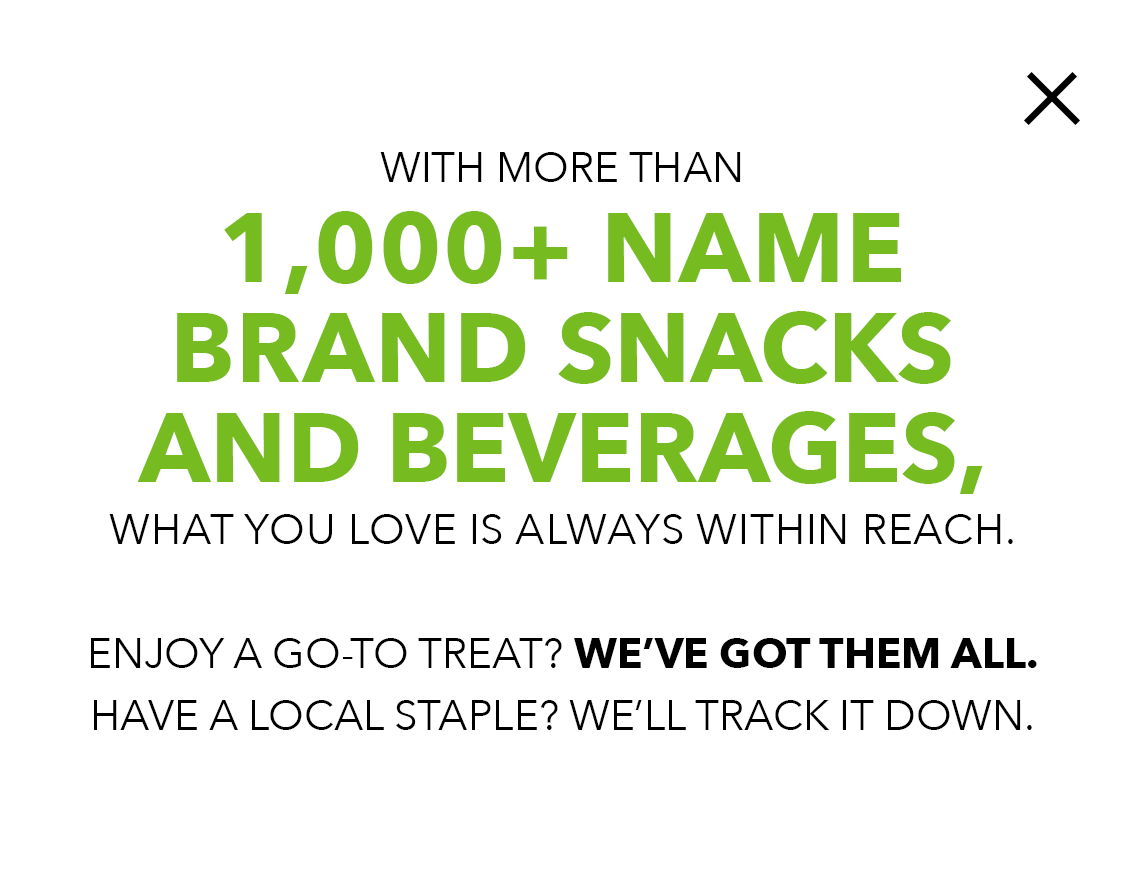 We're here to support your employees on the path to their best selves with our specially designed Enlighten® Health + Wellness offerings.

Guided by recommendations from the American Heart Association, our team sources the most flavorful, nutritious ingredients for fresh, packaged meals and balanced, nutritional snacks that taste as good as they are for you.

ALL ITEMS ARE ENLIGHTENED-LABELED TO MAKE BETTER CHOICES EASY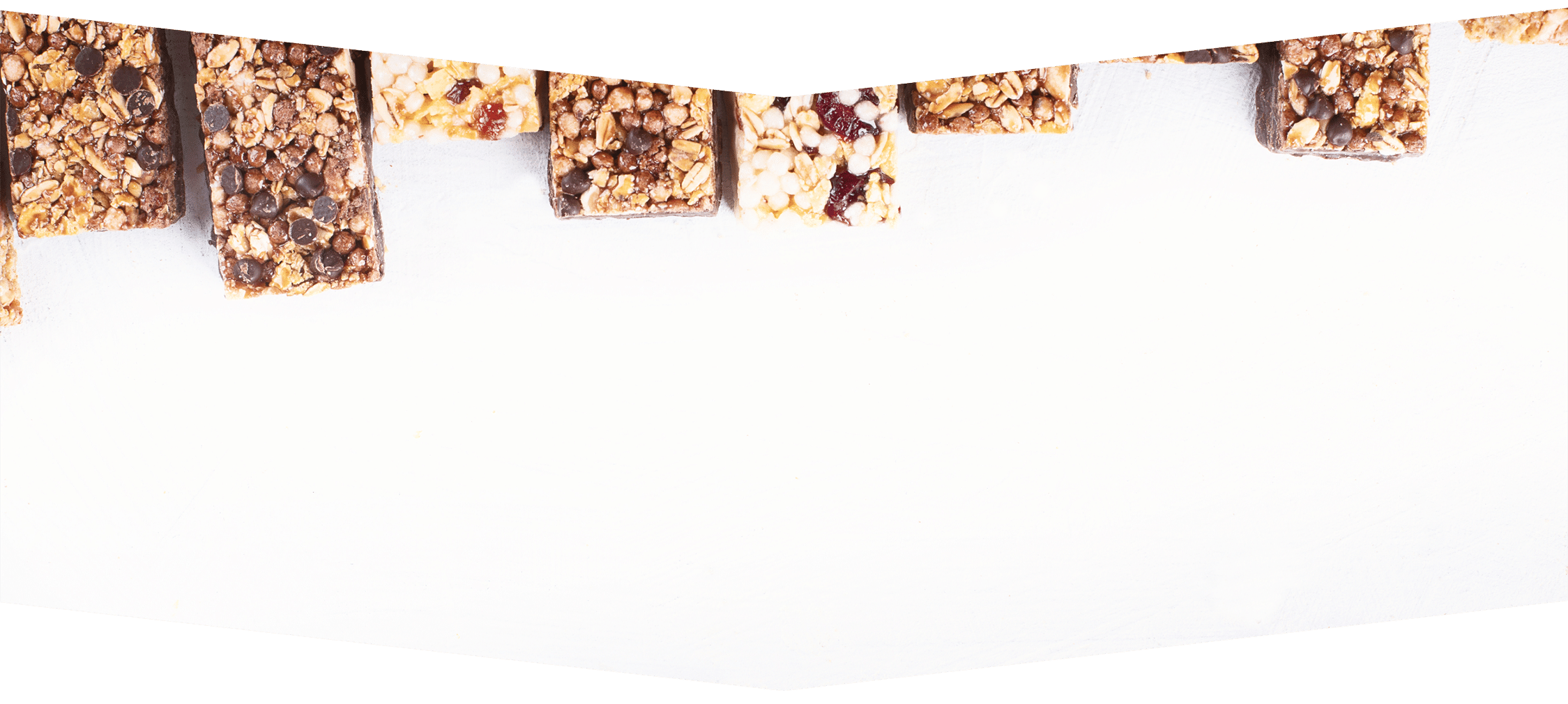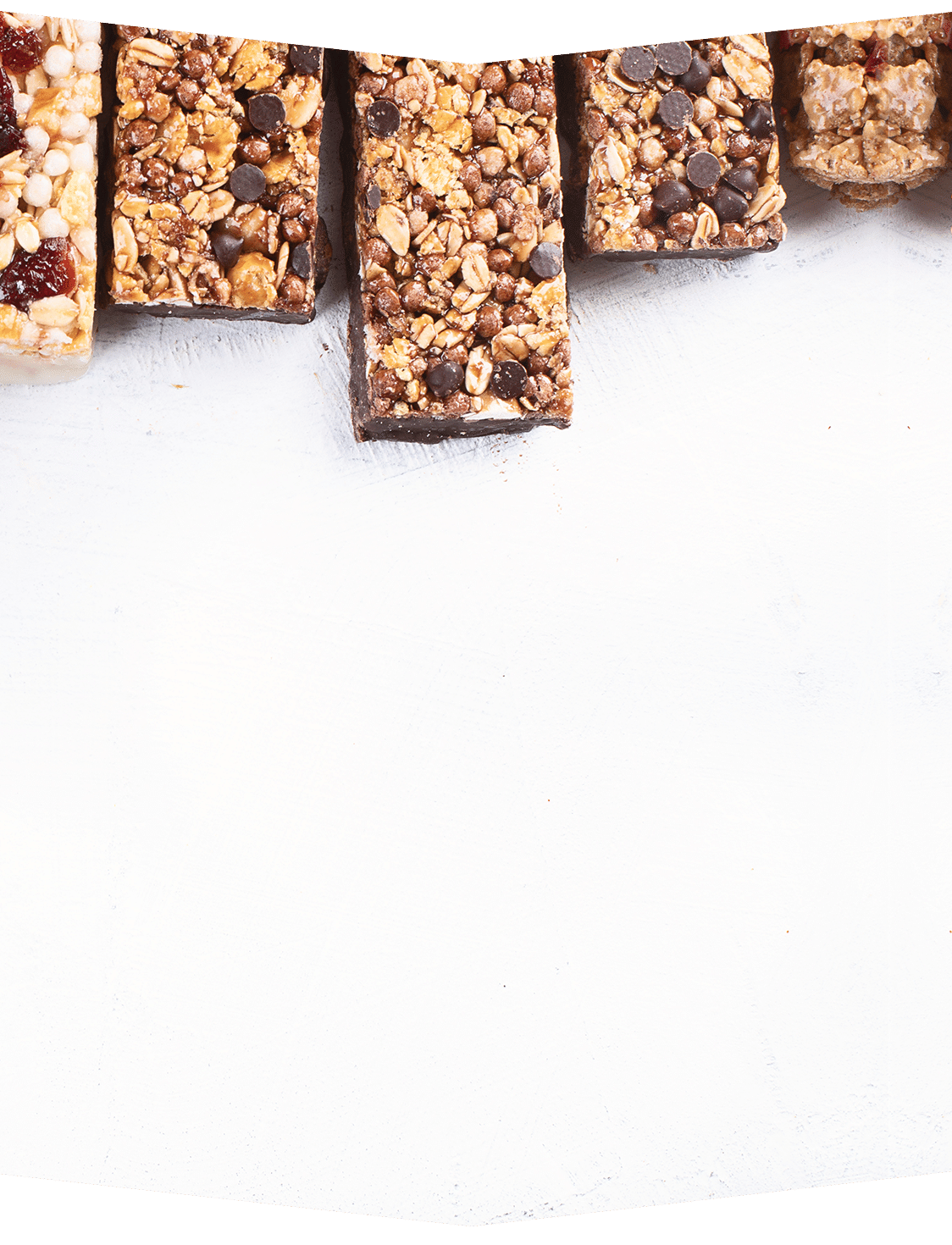 Optimizing Your Assortment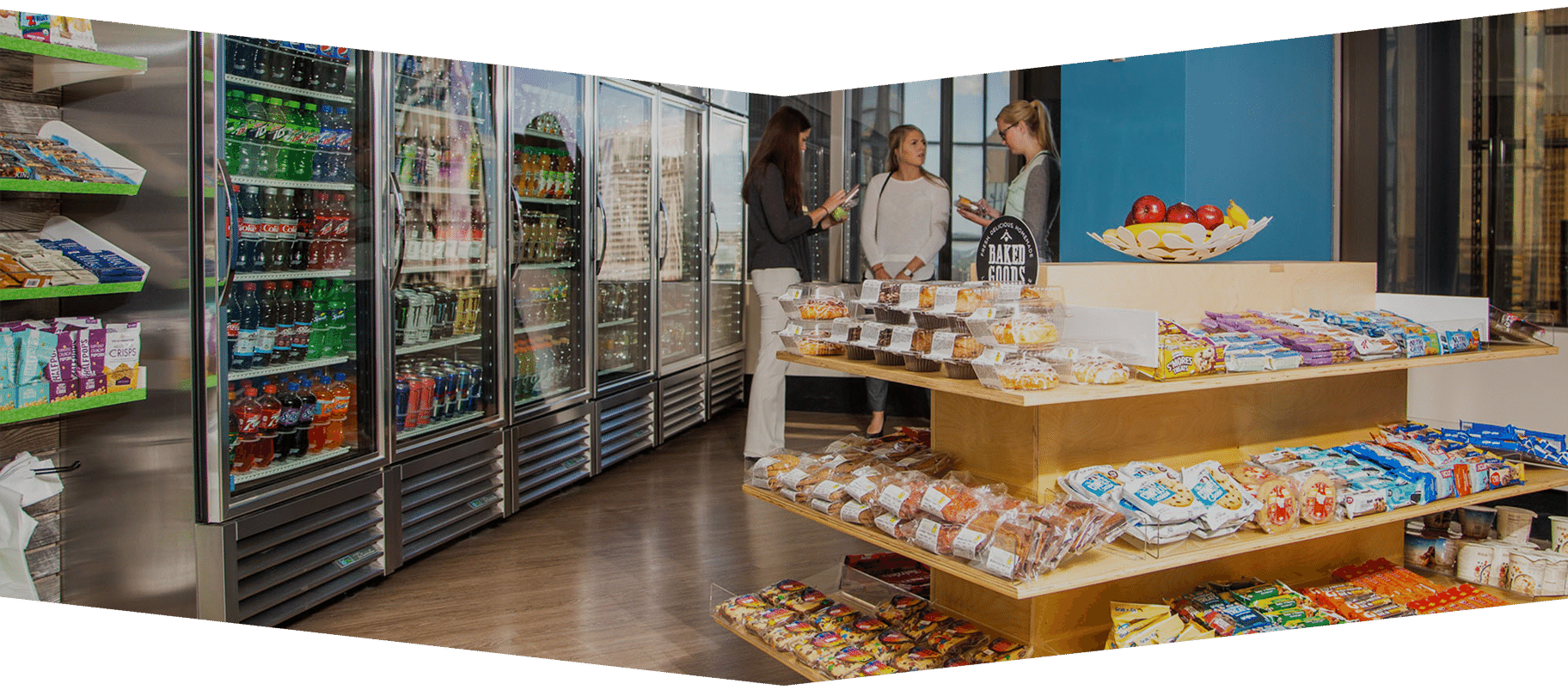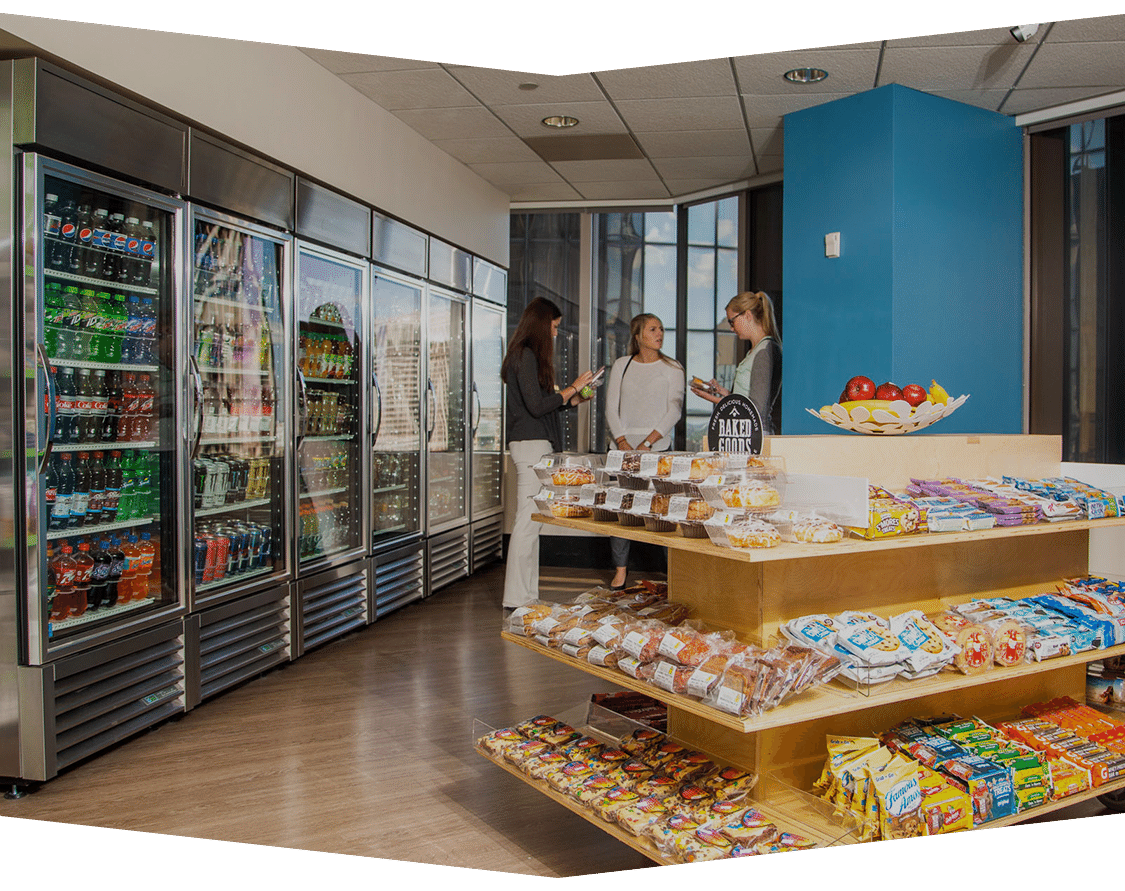 CONSIDER COFFEE A
KEY TO YOUR COMPANY CULTURE?
WE DO TOO.
FROM THAT MORNING CUP TO THE MIDDAY PICK-ME-UP, OUR
ENDLESS SPECIALTY
DRINK OPTIONS
BRING THE COFFEE SHOP FAVORITES TO YOUR WORKPLACE.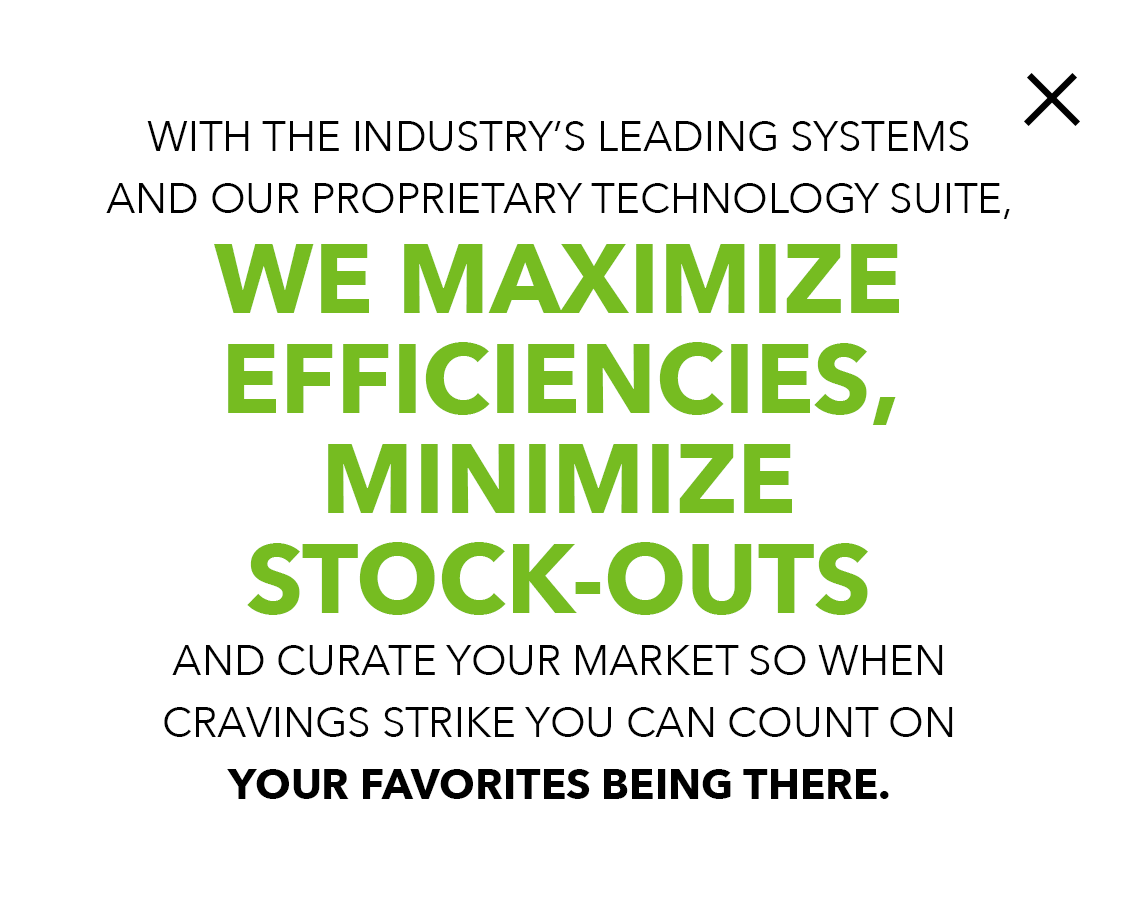 BREWED-TO-ORDER COFFEE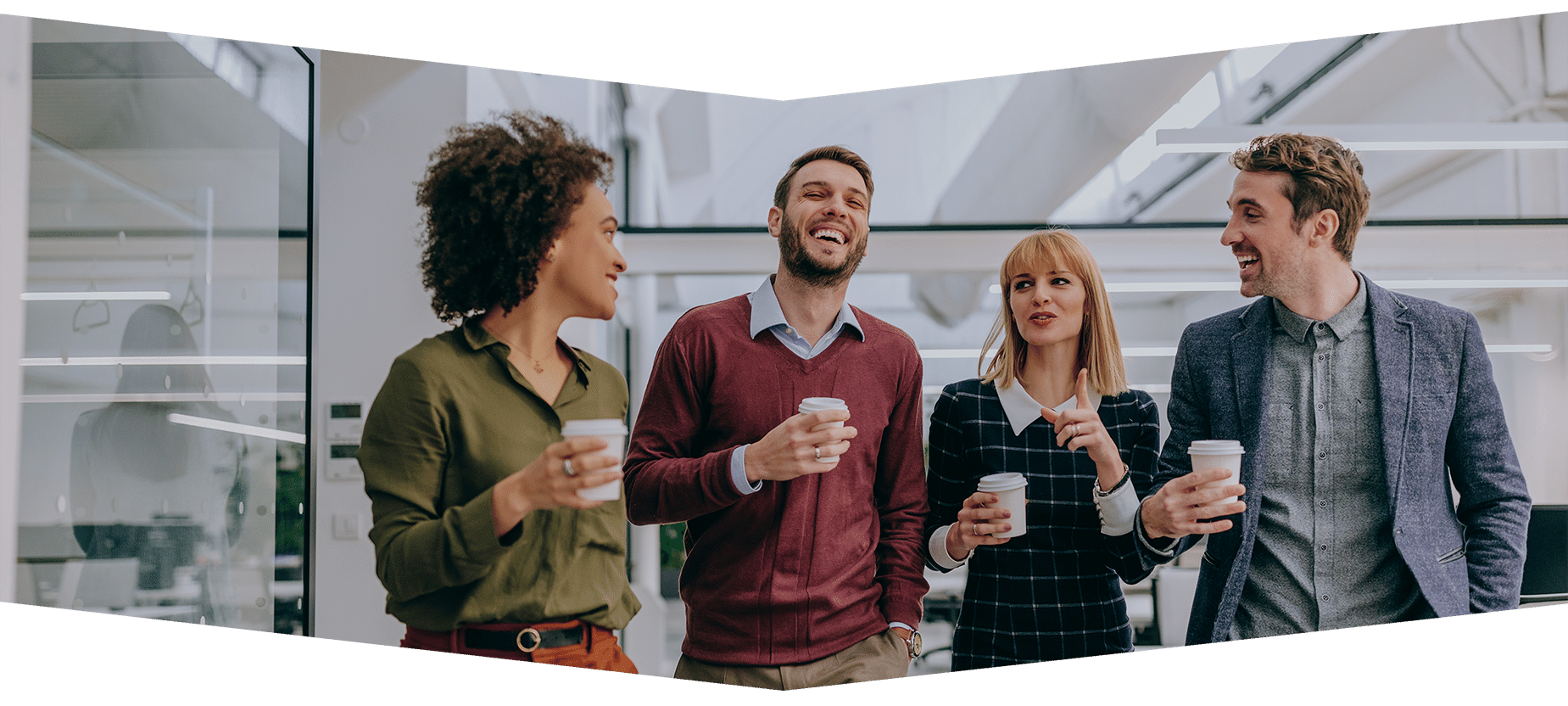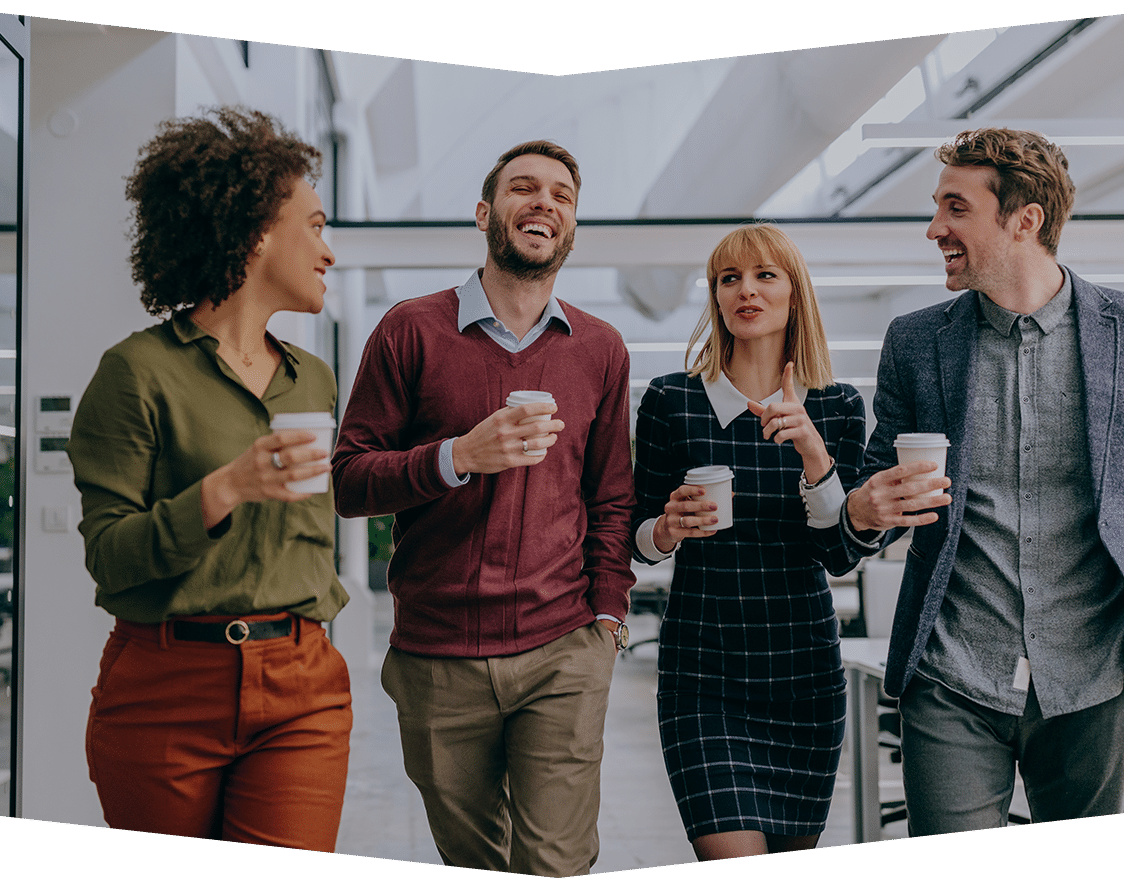 WITH THE INDUSTRY'S LEADING SYSTEMS
AND OUR PROPRIETARY TECHNOLOGY SUITE,
WE MAXIMIZE EFFICIENCIES,
MINIMIZE STOCK-OUTS
AND CURATE YOUR MARKET SO WHEN CRAVINGS STRIKE
YOU CAN COUNT ON YOUR FAVORITES BEING THERE.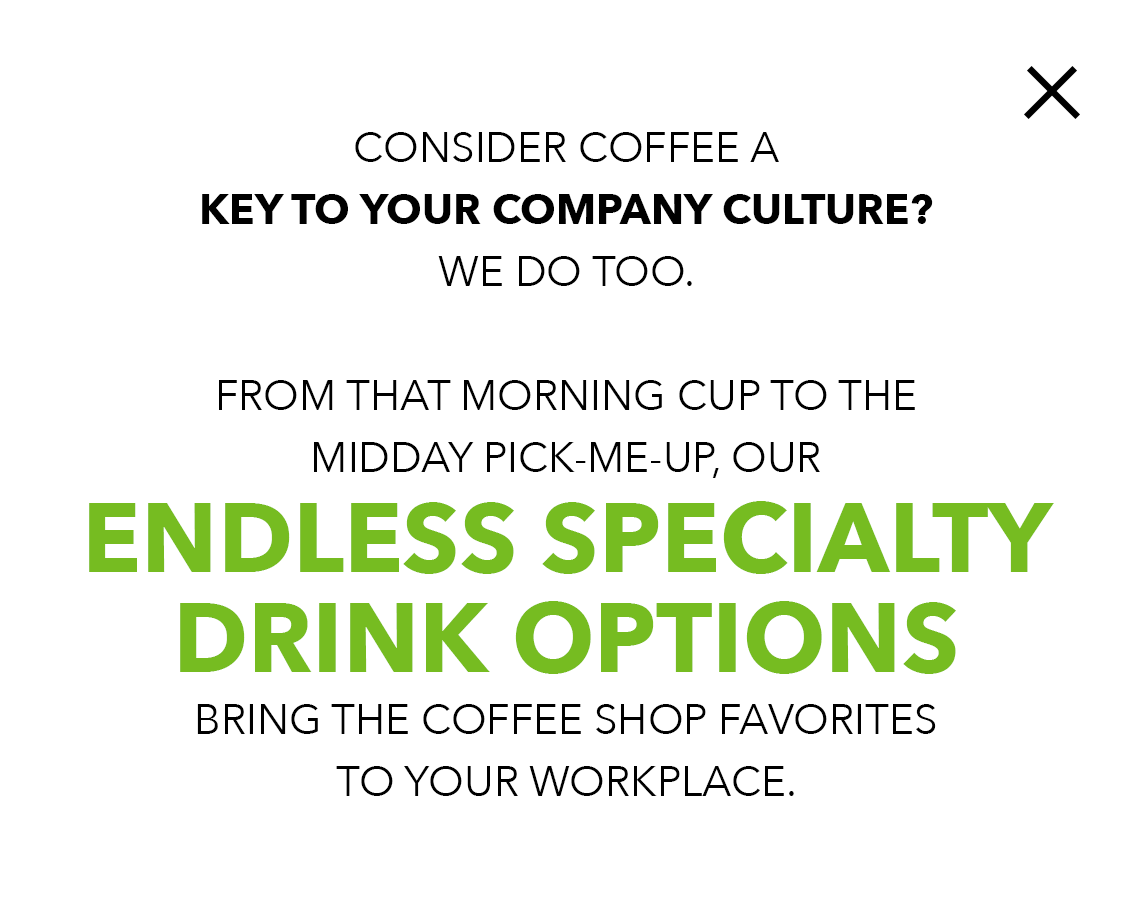 Locally Roasted, Small Batch, Premium Blends
Aromatic, full-bodied, and complex, our exclusive coffee is expertly crafted by a family-run roaster with four generations of expertise.

We start with hand-selected beans responsibly sourced from world-renowned fields, roast them to order and pack each batch while still warm to lock in the blend's rich flavor.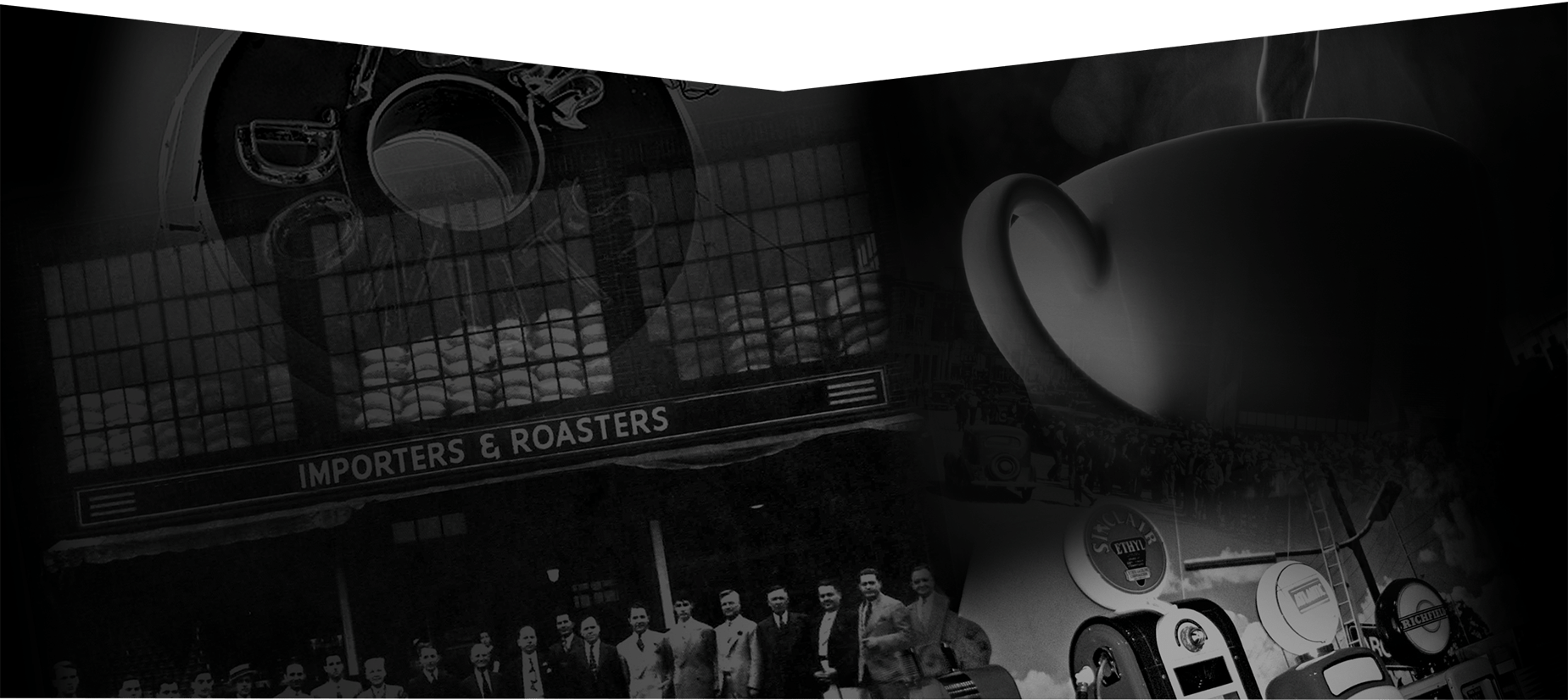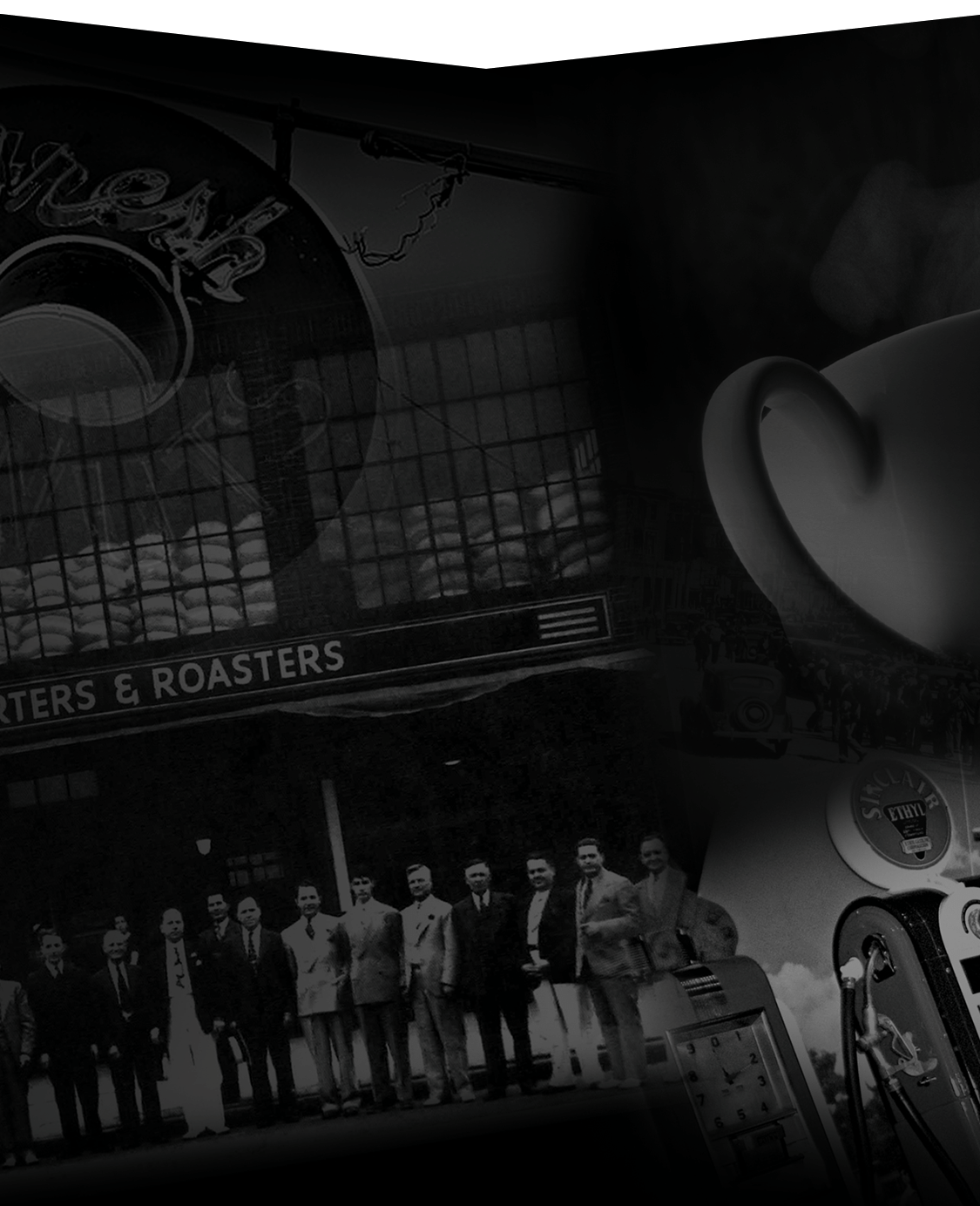 YOUR MARKET, MADE EVEN BETTER
ADD ON-DEMAND HOT DISHES & MEAL PICK-UP POINTS
For an all-in-one food destination that complements your workplace culture and further powers productivity.

From flaky quiche to hearty chicken pot pie and authentic beef lo mein, we have the hot, chef-crafted dishes your employees dream of, cooked to order and ready in an instant.

The best part?
No kitchen necessary.
LEARN MORE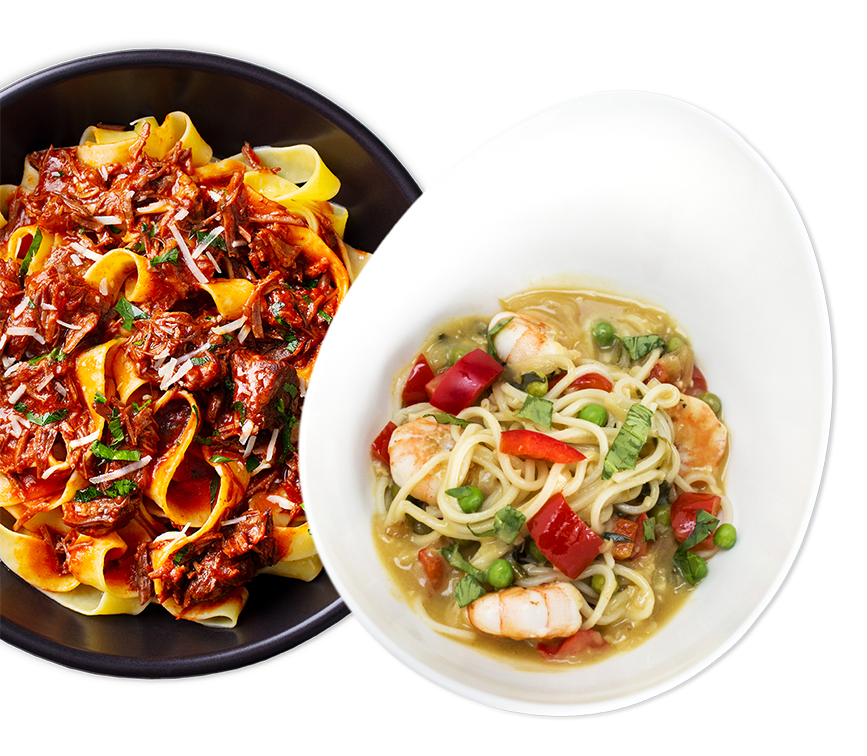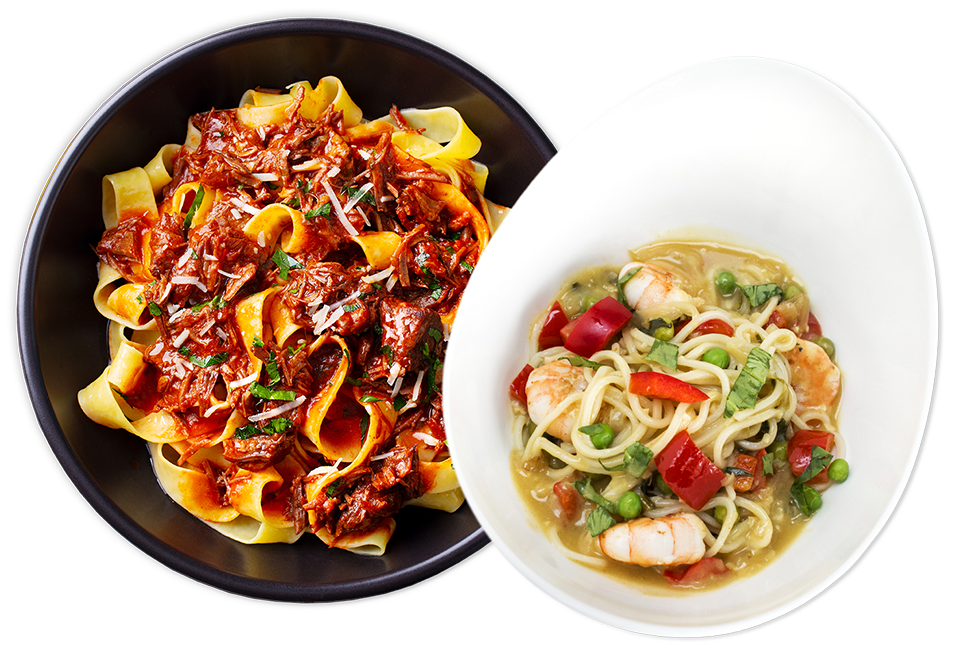 Restaurant-styled meals with the convenience of in-app and online ordering, it's delivery made easy—and delicious.


• Pick from 10+ Daily, Rotating Entrées
• Order the Day Before or Up to a Week in Advance
• Individually Packaged Meals Delivered Hot & On Time
LEARN MORE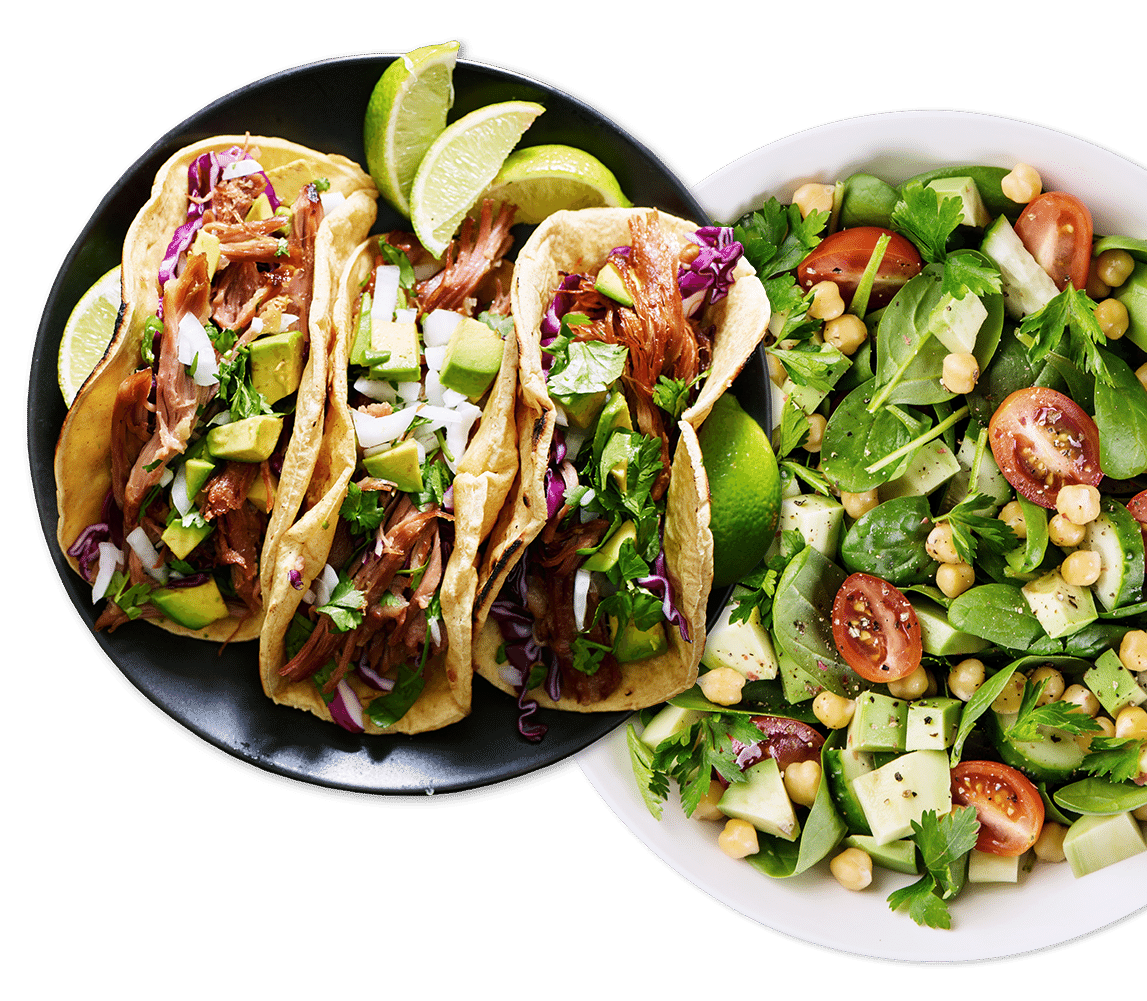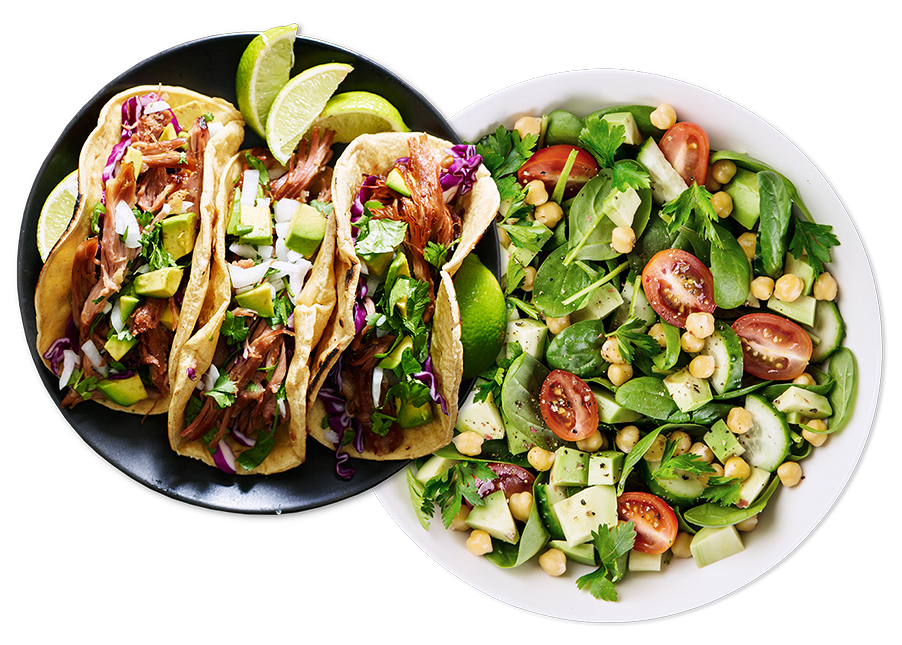 Work across a large campus? Our contactless delivery solution serves up convenient meals wherever your employees are, on their schedules.

As Easy as 1, 2, 3
1. Order in Our App, Selecting a Pick-Up Time
2. Receive an Alert When Your Meal is Ready
3. Collect Your Order, Unlock and Dig In
LEARN MORE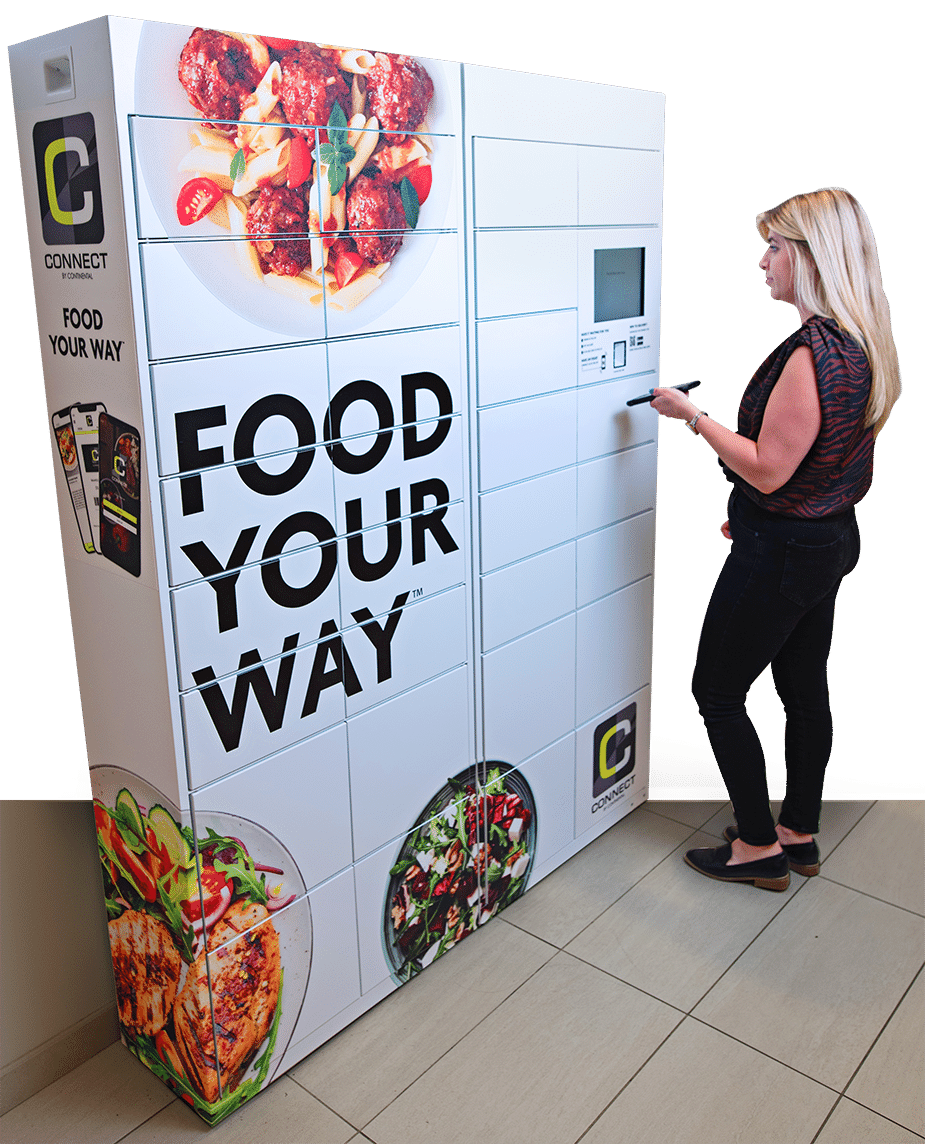 LET'S CONNECT
Learn more on how our team customizes a market to your needs.
Are you an existing client needing service support? Please click here.