TRANSFORM YOUR WORKPLACE
We know the workday (and nightshift) doesn't always go according to plan, and with workspaces and schedules evolving now more than ever, convenient, delicious options make all the difference.

That's why we've re-envisioned what a market experience can be and developed the new standard for fueling your employees, facilitating collaboration and fostering a rewarding workplace culture.

Transform your workplace with the offerings you want and the flexibility you need.

LEARN MORE
A LOOK INSIDE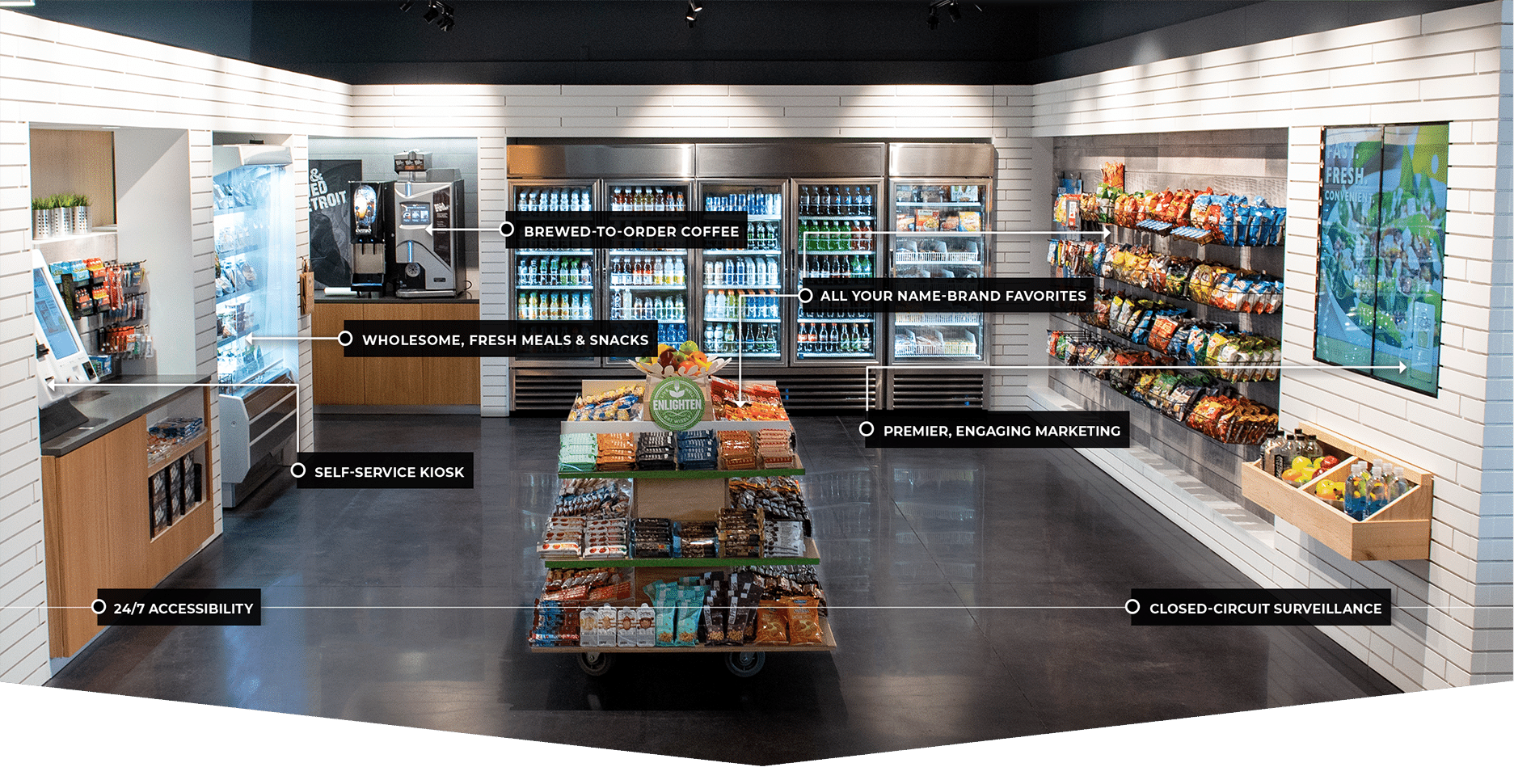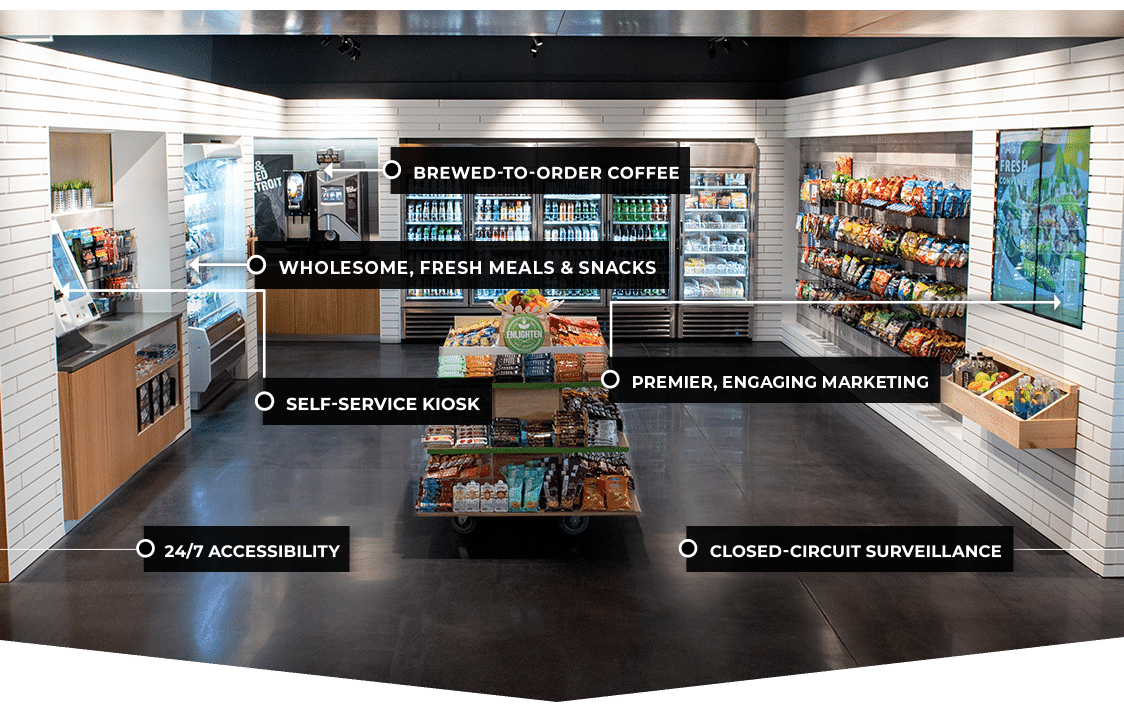 The Ultimate Employee-Loved Perk
With food being the second-most desired work amenity, having an onsite micro-market shows how much you care about your employees.1
It has also proven to be a powerful tool when it comes to attracting and retaining top talent, a problem 77% of executives find to be their most critical initiative in our ever-increasingly competitive marketplace.2
We're here to help you support your team in every possible way. We even offer customizable subsidy programs to encourage employees to take advantage of your market.
1 "Zerocater Reveals Food in the Workplace Findings," Zerorater; "Food in the Workplace," Seamless Corporate Accounts
2 "PwC Pulse Survey: Executive Views on Business in 2022," PricewaterhouseCoopers
CASE STUDIES
Discover how Market Twenty 4 Seven's variety of offerings solved client issues from unconventional spaces and hybrid workforces to wholesome, healthy offerings available on the go.
Click study below to Download.

Superior Service & Variety for Global Logistics Leader
Hot Food Grab-and-Go Offerings Tailored to a Changing Workplace
Modern Market Helps Aviation Client Reach New Heights

GET THE CASE STUDY
"*" indicates required fields
LET'S CONNECT
Learn more on how our team customizes a market to your needs.
Are you an existing client needing service support? Please click here.